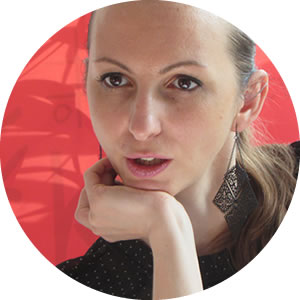 ELENA GALLOVÁ KRIGLEROVÁ
I studied sociology and conducted research in Roma settlements. The theme of minorities living in Slovakia has stayed with me ever since. I think that Slovakia would be a better place to live if it were a country for everyone. I am more and more convinced that education can provide a good space to create a joint community of children, parents, teachers, and anyone else who wants to get involved. Therefore, I dedicated the past ten years to researching the education system in relation to the education of Roma children and children of migrants. The research I conduct at the Centre for the Research of Ethnicity and Culture shows that the current educational system cares more about itself than about those who it should primarily serve. The more children diverge from the "standard", the more the system tries to overlook them. Therefore, I want to know more about what kind of education these children and their parents imagine.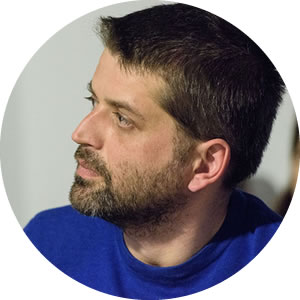 FEDOR BLAŠČÁK
I went to a primary school named after the Red Army. Today, it is named after the town of Levoča. I used to live in a street named after the Communist activist, Fučík, but now it's named after the 17th of November Velvet Revolution. I have a secondary school diploma from a language grammar school in Banská Štiavnica and a diploma in philosophy from Comenius University in Bratislava. Philosophizing is similar to the ability of untangling extremely complex knots. It is a lengthy process, it requires a lot of attention, and it's pretty useless at first glance, or annoying, if you will. It depends on whether you are untangling thick ropes or fine threads. As a philosopher, it is simply my experience that "less is more", that one can learn more by subtracting because philosophical debates chisel away what is wrong, inaccurate, or confusing. When it comes to discussions on education in Slovakia, so much is incorrect, inaccurate and confusing. So perhaps I am in the right place here.